Welcome to the Sandino for Supervisor web site.

Please remember to: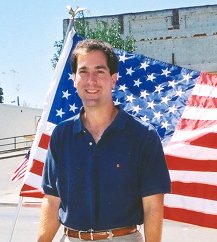 bookmark this web site;

forward this Page Link via

e-mail to a friend.

I am running for county supervisor in the 4th district, representing North Davis, South Davis, East Davis and El Macero in the County of Yolo, CA.

During my career as a water resources attorney for the state and while serving on the Davis Planning Commission and Natural Resources Commission, I have worked on a variety of land, water, and environmental issues affecting Yolo County. I have taken a balanced, non-partisan approach to problems during my career, and have attempted to fashion fair solutions. I will adopt the same approach as a member of the Board Supervisors.

Key Issues Facing the County
There are four key issues facing the County:
See my PLATFORM page to see what I plan to do to help the citizens of this county face and deal with these issues.
Please remember to
VOTE
Tuesday,
March 2nd, 2004
Polls Open at 7 AM

Close at 8 PM