Announcements
Join the many Holmes families who have taken a stand against underage drinking and illicit drug use. Click here for more information about The Pledge.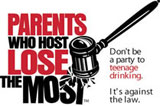 Read the Daily Bulletin. Now you can also have the Daily Bulletin emailed to you!
For all the Holmes dates, see the Calendar of Events, which includes activities and meeting schedules.
NEW
Click here for important information for parents of children over the age of 10: In response to the resurgence of pertussis and the rising epidemic of the disease in Southern California over this last year, the California Legislature passed a statute to require a T.Dap (pertussis) booster for all children entering grades 7 through 12 in the Fall of 2011. Before school opening next fall, the school district must have documentation of this shot for all these children before we can seat them in class. Parents/guardians might want to use the winter break to take care of this important task. Please send the documentation to your school site office as soon as possible. Thank you for your understanding and cooperation.
.
On December 1, Nugget Market rolls out their new Scrip Card Program. Contact Scrip Coordinator Julia Grim to get your new card. Email Glen_julia_julian@sbcglobal.net or 753-8932. Click here for more information.
.
Using the new Nugget Scrip cards is an easy way to raise money for Holmes. Please sign up for e-Scrip! This is a painless way to support Holmes and can be done easily. There is no registration fee! Click here for more information.
This is your PTA site in progress, and under construction - evolving into a communications tool for the Holmes Jr. High community. If you have suggestions for changes and improvements, or want to participate in the development of the site, please contact us. Thank you.
<!............................... Center Table end ...................................>