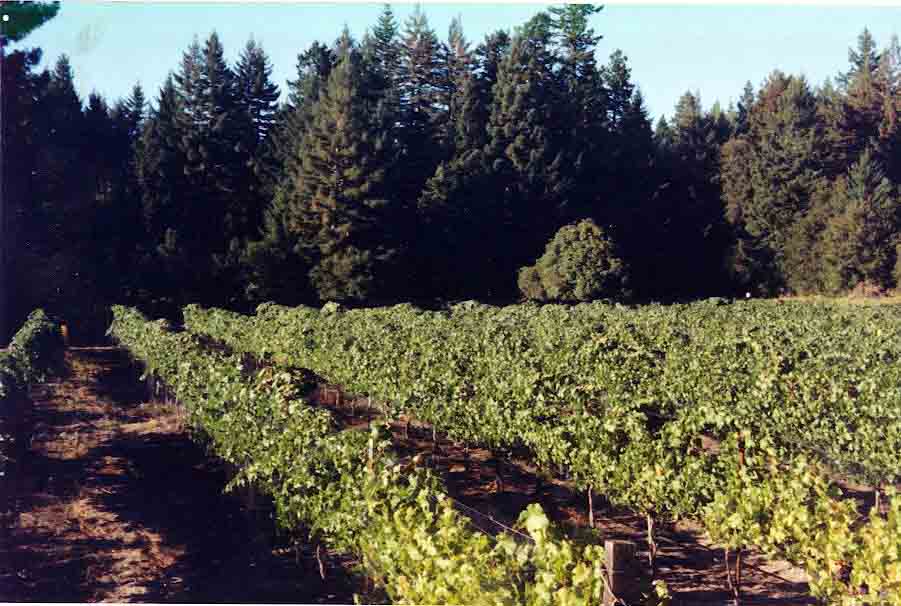 McHenry Vineyard
Please join us for a tasting of our current releases of Pinot Noir and a selection of older vintages.
McHenry Vineyard, 2008 Pinot Noir, Estate, Santa Cruz Mountains
We are so pleased by the quality of the 2008 Pinot Noir, but disappointed that there are fewer than 160 cases to share. The precious fruit reached perfection between September 1 and 6 with deep and rich flavors, excellent sweetness (24.7° Brix)and just the right amount of tartness (0.9 TA and 3.3 pH) to make a delicious wine. The primary fermentation transformed the juice into wine in 11 days and the result rested in a mix of new and near-new French oak barrels (Francois Freres) for 17 months.
This is a wine for special occasions. It is soft and luscious with wonderful complexity for which this noble grape is so rightfully celebrated. It is the winemaker's personal favorite from over 3 decades of tending our grapes into wine.
160 cases produced 28.50 per bottle
Alc. 14.4% by volume
---
A few bottles of those older siblings are still available. Most have departed, but we have held back the 2006 Estate and 2006 Estate Swan Clone, 1999 Massaro Vineyard, and some decade-old Pinot Noir from Amaya Ridge Vineyard. The 1996 Massaro Vineyard, the 2000 Massaro Vineyard, the 2001 Estate, the 2002 Estate, the 2003 Estate the 2004 Estate, and the 2005 Estate have SOLD OUT.

Please come visit to taste these special delights!
Henry and Linda McHenry
330 11th Street, Davis, CA 95616
Tel & FAX (530)-756-3202
Order wine directly from us by email or phone

---
History of McHenry Vineyard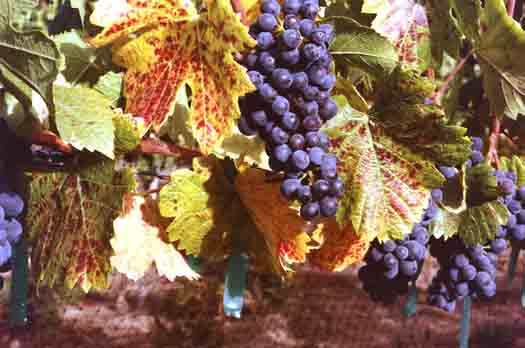 McHenry Vineyard Estate Pinot Noir Grapes September 2002
---
For Santa Cruz Mountain wine tour information, visit


The Wine Hub