---
'Certain Justice' breakthrough book for Davis writer Lescroart
August 6, 1995
Elisabeth Sherwin -- gizmo@ dcn.davis.ca.us
---
John Lescroart's eighth book, "A Certain Justice," is being called a breakthrough book for the Davis author. Lescroart hits his stride in this urban thriller, which features not his regular hero, Dismas Hardy, but Hardy's buddy, Abe Glitsky.

The book opens with a black man, Jerohm Reese, 20, committing a carjacking and murder in the Mission District of San Francisco. Reese, a career criminal, is not prosecuted. The district attorney's office makes the call that absent compelling evidence and an eyewitness, the case can't be prosecuted. Reese is released.

When word gets out that Reese is free, the victim's drinking buddies go beserk. They lynch a black man, Arthur Wade, a graduate of Boalt Hall, who has the bad luck to be picking up his dry cleaning next door to the bar where a bunch of rednecks are drinking themselves into a raging mob.

One of the drinkers caught up in the riot attempts to pass his knife to Wade in a last desperate attempt to give the man time to cut himself free. A photographer gets a shot of the scene. It's hard to tell whether Kevin Shea is pulling down on Wade's body or passing something up to him. Either way, Shea is photographed in the middle of the lynching and everybody -- the police, the mayor, leaders of the black community, even a U.S. senator- wants to talk to him.

Leading the hunt is Glitsky, the half-black, half-Jewish chief of homicide in San Francisco. Glitsky's best friend is Hardy, hero of previous Lescroart thrillers. Lescroart made a good call when he decided to focus on Glitsky this time around.

Last week, Lescroart leaned back in his sofa in his comfortable C street office and laughed with pleasure. He had a lot of fun working on this 435-page book (Donald I. Fine, 1995, $22.95).

It all started, he said, with a Sacramento news report about a carjacking on Watt Avenue. The incident so angered Lescroart that he was driven to write "Certain Justice," a big novel chronicling a fictitious carjacking to its bitter end, following the involvement of federal, state and county officials, black and white politicians, and just plain folks.

"It was the book I was supposed to write," said Lescroart. "I wrote it in three months." He says it reflects a problem that permeates the whole country.

"This country is getting ripped apart by racism on both sides," he says. "You might not feel it in Davis too much but everywhere else I go it's there. And the problem is even more basic than simple racism. It's a question of responsibility, of the government's role in helping people -- these are all questions driving the country right now and the Democrats and Republicans polarize everything and refuse to deal with the problems systemically.

"The book is not polemical...I'm just trying to tell a good story. I love this book. " He laughs at a few of the jokes and puns he included.

"Jonas N'doum is pronounced Doom," he chuckles. "I love it." "But if more people were like Abe Glitsky and were only concerned with doing a job well, we'd have many fewer social problems. I love that character."

Lescroart was born and raised in Texas. At age 12 , his family moved to San Mateo. He graduated from UC Berkeley with a degree in English and then slogged away in the L.A. trenches, never knowing if or when he'd be a success.

He and his wife, Lisa, and their two children, have lived in Davis for nearly four years.

"Since I moved up here to Davis everything in my life has worked," he says leaning over and knocking on his wooden coffee table.

"I used to write in the morning and then hold down two fulltime jobs, as an administrator in a law office and as a typist. Here it's easy to work. In L.A. you feel like pond scum unless you're a major star. People are supportive here. Here I can relax, finish my work, and make sure it's right.

"Luck has kissed me since I've been here," he adds.

The next Lescroart book will be about medicine and the moral issues that drive medical research.

"It will be tough," he admits. "I don't know anything about medicine."

And Lescroart also is finding time to get back to an early love -- music. A Yamaha keyboard and guitar fill his increasingly crowded office. He puts on a tape and his voice--sounding a lot like the lead singer from Alabama ---fills the room. "I get high by the light of the midnight moon and come down in the light of the day," he sings. If he ever gets tired of writing he can take his musical show on the road.

Those who would like to meet Lescroart and maybe have him sing a few bars or sign a few books can find him at the Doubleday bookstore at the Downtown Plaza in Sacramento at noon on Friday (with Karen Kijewski, Bill Wood and Richard Herman) and at Walden Books at County Fair Mall in Woodland on Saturday from 11 a.m. to 1 p.m.
---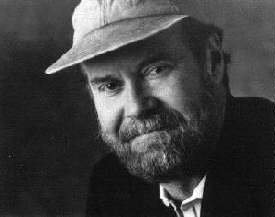 John Lescroart is the author of "A Certain Justice"
published by Donald I. Fine, 1995/448 pp/$22.95

Elisabeth Sherwin's interview with Mr. Lescroart can
be found in "'Certain Justice' breakthrough book for
Davis writer," the August 6, 1995, PRINTED
MATTER column.
---
[Author Menu] [Date Menu] [Genre Menu] [Printed Matter Home]
---
The Davis Virtual Market