---
From beasts to beetles: Seven books for children
September 7, 1997
Elisabeth Sherwin -- gizmo@ dcn.davis.ca.us
---
Dimetrodon, triceratops, iguanodon, tyrannosaurus, pterodactyls, allosaurus - this isn't a science book but "I Met a Dinosaur" (Creative Editions, $18) for children age 6 to 10 by Jan Wahl. The wonderful romantic and imaginative illustrations in fall colors are done by Chris Sheban.
After a visit to the Museum of Natural History, a young country girl's delight with the prehistoric beasts causes her to see these colorful creatures everywhere. What is the stegosaurus doing at the gas station? Why is that other prehistoric beast scaring the cat in the barn? Is that a brontosaurus in the park? Wahl's light-hearted verse sets the right tone:
"On Monday night riding home in the dark,
A brontosaurus crossed the road near the park.
Ma was driving, Pa shook his head.
'That's only a moose, nothing more,' he said."
Each page of "Cat Tricks" written and illustrated by Keith Baker (Harcourt Brace Children's Books, $15) has a surprise - lift the flap and you'll see the cat doing something extraordinary from sailing the seven seas to riding in a circus show. Children age 3 to 7 will love these books -- they have to lift the page to discover the secret of the cat's behavior and Seattle artist Baker knows his cats.
Little Red Riding Hood gets a very new treatment when Preston the Pig takes over her role in a new Colin McNaughton book, "Oops!" (Harcourt Brace Children's Books, $14) that has a slight British flavor and a happy ending, of course. Children will enjoy his whimsy. ("Don't look at me like that, I'm the Big Bad Wolf! It's my job to be nasty. These stories would be pretty boring if I was good, wouldn't they?") Written and illustrated by the British author.
At a certain age, many children take an interest in furnishing and decorating their rooms, even if they never have too much interest in cleaning the rooms up. "The Little Wooden Table" (Zipper Press of Dayton, Ohio) by Bryna Notrog, illustrated in black and white by Marilyn Smith Romeiser, addresses this interest.
It's a simple tale: A little girl goes to a garage sale with her mother and uses all her change to buy a little wooden table, which she brings home and places by her bed. Maybe it's her first adult possession. Maybe she likes the fact that she rescued it from the dump. She places all her most cherished possessions on the table and lives happily ever after.
"Running Girl: The Diary of Ebonee Rose" by Sharon Bell Mathis (Browndeer Press, $17) is the perfect book for a young athlete. Ebonee Rose, 11, is preparing for the All-City Track Meet. She loves to run and has entered four events. She puts in long hours of practice and records her thoughts and worries in her diary. E.R. also remembers the words of great women runners - Jackie Joyner-Kersee, Flo Jo, Wilma Rudolph and others who also faced fears about the anxiety of competition. Many of the illustrations are photographs of famous women athletes.
Mathis of Fort Washington, Md., is the author of several award-winning books for children including "The Hundred Penny Box," a Newberry Honor book.
If you want to introduce your children or young guests to the wonders of the Golden State, "California Here We Come!" by Pam Munoz Ryan, illustrated by Kay Salem (Charlesbridge, $6.95), is just the ticket. It's packed with information about Hollywood, San Francisco and the Central Valley. A nice combination of presentation and important information, children 8 to 12 will appreciate it.
Fiddle beetle, Goliath beetle, stag beetle, dung roller, ladybug, bombardier beetle and the infamous bark beetle all combine to form "Beetle Bedlam" by Vlasta van Kampen of Toronto (Charlesbridge, $16.95). A science book? No, but young readers can't help but learn a lot.
The other insects put the bark beetle on trial for killing trees and now they have assembled to hear from beetle witnesses. They will listen to all the evidence, including the bark beetle's defense to find out what really happened and why.
Van Kampen's illustrations are large and lush. Canadian researcher J.M. Campbell provides an afterword, encouraging the interest of youngsters in bugs.
Each of these seven books will bring something worthwhile to your child's library.
---
[Author Menu] [Date Menu] [Genre Menu] [Printed Matter Home]
---

The Davis Virtual Market ||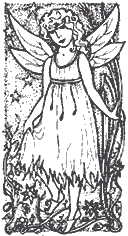 Alphabet Moon Toys and Treasures