Danny Ammon's Hupa Language Web Site
You are visitor #
since January 10, 1997
Last updated: 9/08
Disclaimer
This page is not an official page of any tribe, Indian organization, or educational institution.
Please send me email with any comments you may have regarding these pages: danny_ammon@hotmail,com.
The major learning experience I have had is working with fluent speakers for 3 years in a Master/Apprentice program which was sponsored by the Native California Network in Sebastopol, CA. I have worked with Hupa speakers Calvin Carpenter and Ruth Beck. Other Hupa teams have also participated in this program.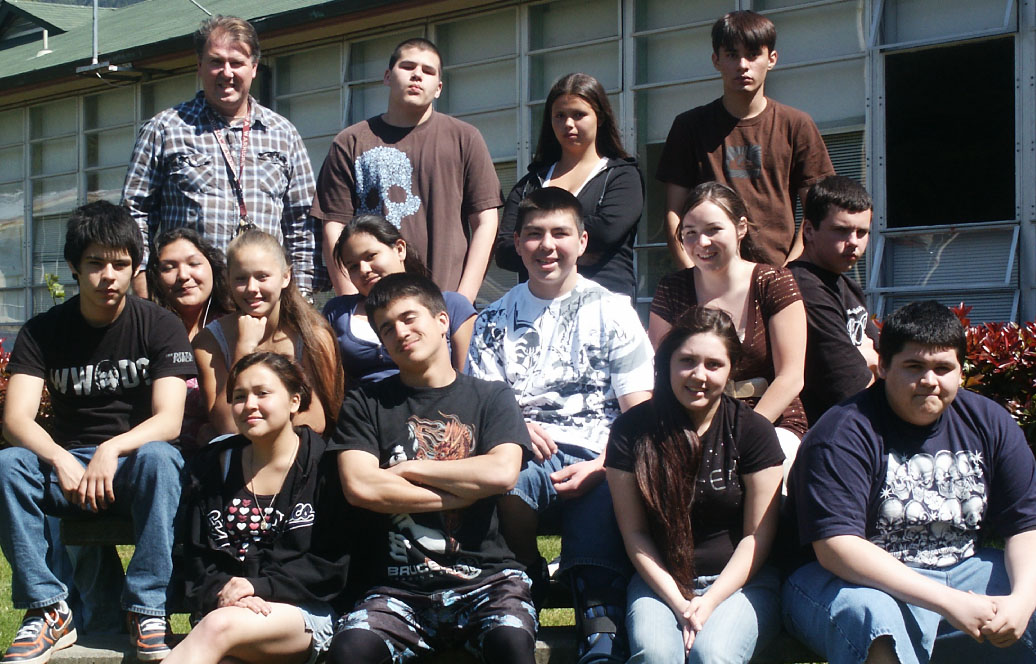 Hupa I Class, 2007-2008, Hoopa Valley High School
Mr. Ammon, Demetrius Villegas, Shaylynne Masten, Clayton McCovey
Harwood Starritt, Angela McConnell, Shanley Masten, Naomi Van Pelt, Tashone Rice, Melissa Phines, Willie Simms
Vivian Tello, Chance Carpenter Jr., Shirley Hurley, Carlos Estrada
Hupa Language Lessons Developed with ACORNS software
Family Dinner by Ginger Rogers
Set 1 Lessons (Animals, Fruit, Colors, My Body, My River Home) by Ginger Rogers
More information on ACORNS = Acquisition of Restored Native Speech by Dan Harvey, Southern Oregon University
Books, Papers, Videos on Hupa Language
Downloadable Software useful for Language Work
| | |
| --- | --- |
| Transcriber | Can put in audio and add text that follows audio |
| | |
| | Audio editting |
| | |
| Acorns | Acquisition of Restored Native Speech by Dan Harvey, Southern Oregon University |