"Food for your mind and belly"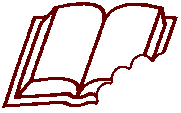 a literary and culinary celebration
of a unique community served by a
plethora of fine independent bookstores
November 14-15-16
Friday-Saturday-Sunday
Follow the links above for our daily offerings
A banquet of readings in the downtown bookstores
Two lively panels featuring perceptive pundits of politics and publishing from throughout Northern California. Topics to be discussed at the Varsity Theatre:


"Community" Friday November 14 at 5-6:30 pm
"The State of the Book" Saturday November 15 at 5-6:30 pm


Gourmet potluck on Saturday evening
Live music at many locations downtown
Other activities and a raffle of valuable literary prizes
The Varsity Theatre is located at 616 Second Street, Davis
---
This event is a fundraiser for the Friends of Davis.
The spirit of the Davis community is reflected in its small-town atmosphere enhanced by locally operated, compatibly sized businesses. We, the Friends of Davis, wish to restore the power of our commmunity to determine its character and destiny.
The friends of Davis have received many generous donations from Northern California Independent Booksellers Association, local businesses, and hundreds of involved citizens. Our organization operates under the umbrella of, and in association with, Social and Environmental Entrepreneurs. We thank everyone for their continued support.
---

Return to Friends of Davis Homepage




Davis Virtual Market
Web site design by: Mike McCreary - Virtual Market Enterprises Copyright ©1997