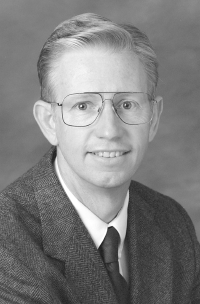 JOHN MUNN
FOR SCHOOL BOARD
A VISION FOR THE FUTURE
1997 HISTORIC ARCHIVE ELECTION SITE
Elected to Davis School Board 1997
Click here to go to Current John Munn For Assembly site
"A good education is the community's most important contribution toward maintaining and improving the lives of children as they grow to become tomorrow's adults. We need to provide high quality programs, with the staff, materials, and facilities needed to make our schools work."
"Together we can work toward a future that holds as much promise for today's children as has been available for us."
Committee to Elect John Munn
P.O. Box 529
Davis, CA 95617
530-753-7529 phone & fax
---

Shelley and I have lived in Davis for 18 years and have a long and continuing association with Davis schools at all levels. Our eldest daughter entered kindergarten here in 1978 and graduated from Davis Senior High School in 1991. Our middle daughter is now a junior at Davis Senior High, and our youngest daughter is in the 5th grade at North Davis Elementary School.

My service to the Davis School District includes serving on the: Facilities Finance Committee - to help prioritize facility needs and develop financing options.

Future Facilities Task Force - to help identify facility needs and options. North Davis Elementary School Site Council. Educational Goals Committee.

I grew up on a family farm in Central California. In the early 1970šs, I earned degrees in Soil Science, Engineering, and Soil and Water Science from U.C. Davis. And I currently work as a Soil and Watershed Specialist for the California Department of Forestry and Fire Protection. This experience with agri-cultural, physical, and environmental sciences would be a valuable addition to the School Board.

I believe that I am well qualified to serve on the School Board, and would appreciate your vote on election day.
"Public schools need to have an open mind toward new approaches to education, the common sense and discipline to only accept programs that make sense, and the fortitude to change when things don't work."
---

TEACHERS
It takes teachers to turn buildings into a school. Teachers play a major role in shaping our children's future, and good teachers are a primary strength of the Davis school system. I believe that the Board must provide a climate of trust and respect in which teachers can concentrate on working with students.

FACILITIES AND FINANCES
Existing facilities must be maintained and modernized so that all students can attend safe schools with comparable opportunities between sites.

New facilities need to be cost effective and functional and should be built with flexible designs to accommodate future needs and program changes.

School finance decisions should focus on providing needed facilities and programs in a manner that minimizes the burden placed on local taxpayers. The District must pursue our fair share of state education funds. School construction should be funded with state bond funds to the greatest possible extent. And our existing funds should be used carefully to insure the availability of matching funds needed to qualify for state programs.

PROGRAMS
Davis Schools should provide the academic and technical skills needed for all of our students to succeed in more advanced studies and to become pro-ductive members of society. My vision for school programs includes:
A PARTNERSHIP in education between parents, teachers, adminis-trators, and the School Board.
FUNDAMENTALS first to provide the tools for understanding and solving more advanced problems.
READING as the key to success in all fields and for life-long learning.
MATHEMATICS instruction that provides a balance of both basic skills and concepts to provide the tools for problem solving.
CHALLENGING course work for all students at all grade levels.
VOCATIONAL courses to develop practical skills that can be applied in the work force.
Continued support for ELECTIVES that provide opportunities beyond the classroom, such as sports, music, drama, and art.
ASSESSMENT for both students and programs to obtain objective information about how well our curriculum is working.
---
DAVIS VOTERS ENDORSING JOHN MUNN
---